for Online Entrepreneurs and Service Providers!
Be Productive ‒ Stay Organised ‒ Get Automated
Grow your Business & Enjoy your Freedom
…with this interactive and action-driven tool kit.
If you hear yourself saying
"
Argh, I really, really should…
"
when opening your virtual backoffice, then …
🫵🏻🫵🏽🫵🏿THIS IS FOR YOU!🫵🏿🫵🏽🫵🏻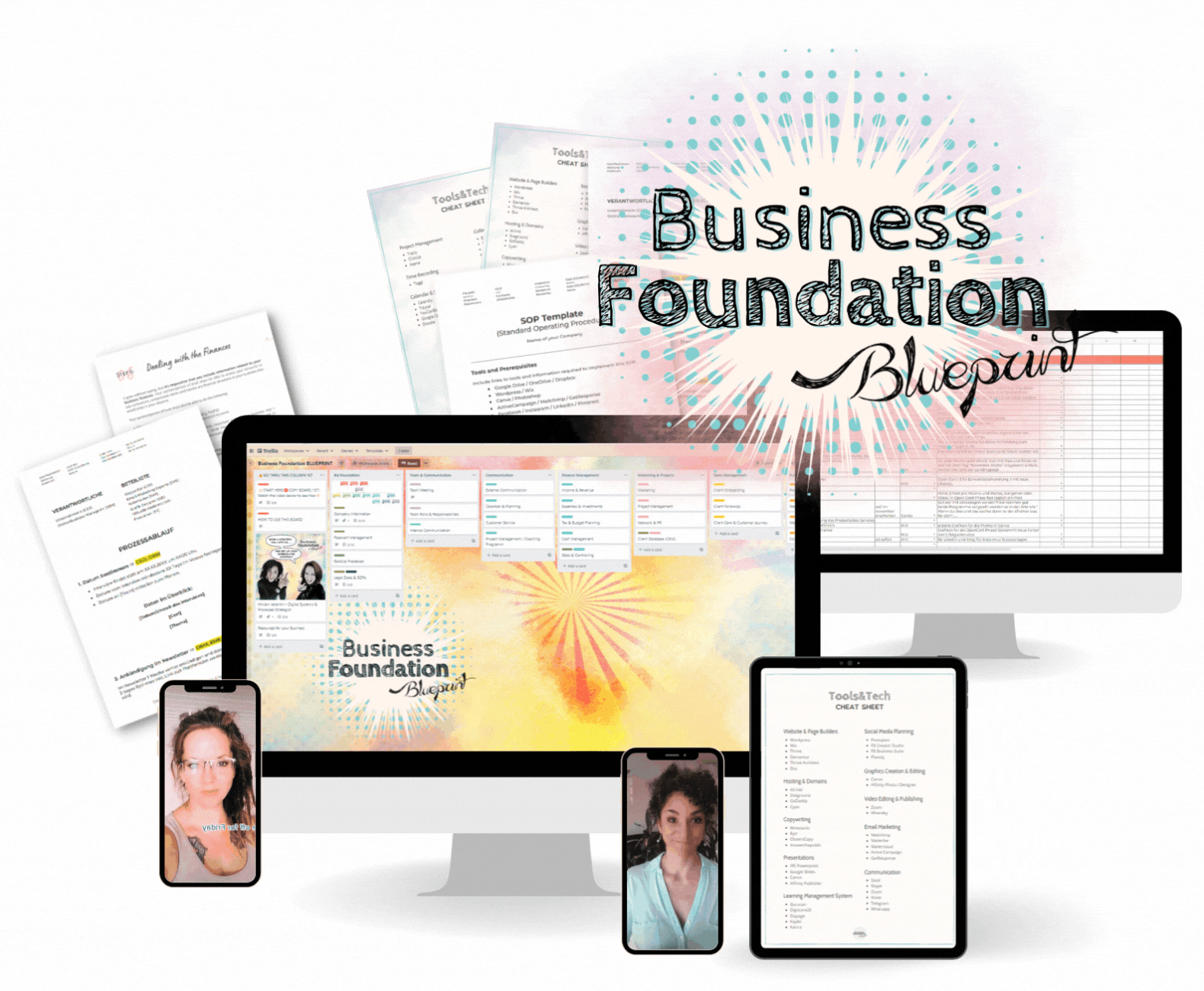 You have a steady stream of leads and clients?
Then it's time for you to implement automated lead systems, client work flows, and administrative processes that will make you more productive and simplify your business so you can focus on delivering in your zone of genius.
The Business Foundation Blueprint
We've bundled all our proven systems, our knowledge in biz processes, and our tech ingenuity into a DIY action driven mini-course that will provide you with the basics of setting up a solid foundation for your online biz in just 14 days.
THE CORE
Plug'n'Play Management Dashboard (Trello)
SOP Templates Kit
Video Tutorials
THE BONUSES
14-Day Email Support & Messenger Accountability
Tools&Tech Cheat Sheet
Workflow Automations Guide
+++PLUS+++
Cashflow Tracking Sheet
Access to Exclusive Facebook Group